An industrial electrician is a specialised type of electrician who works primarily in industrial establishments in Australia like factories, plants, mines and maintenance facilities. They typically carry out maintenance on mechanical and electrical equipment, including testing, process control and replacing components.
Industrial electricians help businesses upgrade their electrical systems when they're installing new machinery or equipment. If a manufacturer's processing equipment breaks down, an industrial electrician can help fix motors, generators hydraulic and electrical control systems to get their production line back into operation. When a business uses software or controls to help automate their machinery, such as Programmable Logic Controllers (PLCs), an industrial electrician can help reprogram them if they fail or if the business needs to make changes.
How an industrial electrician can help your business
A good industrial electrician can improve safety, efficiency, reliability, and help reduce costs for an industrialised business. Industrial electricians primarily help businesses with the following:
1. Fix electrical breakdowns of your machinery and equipment
For most manufacturers, breakdowns in any one or more of their production lines can cost tens of thousands of dollars for every day that operations stop. Getting prompt, expert advice and an effective resolution of a fault is essential.
Industrial electricians provide this service in a timely and professional manner. They bring their expert knowledge to the plant so that businesses can continue harnessing the benefits of automation technologies. Just like you rely on a plumber or electrician for your home, you need industrial electricians for your facilities.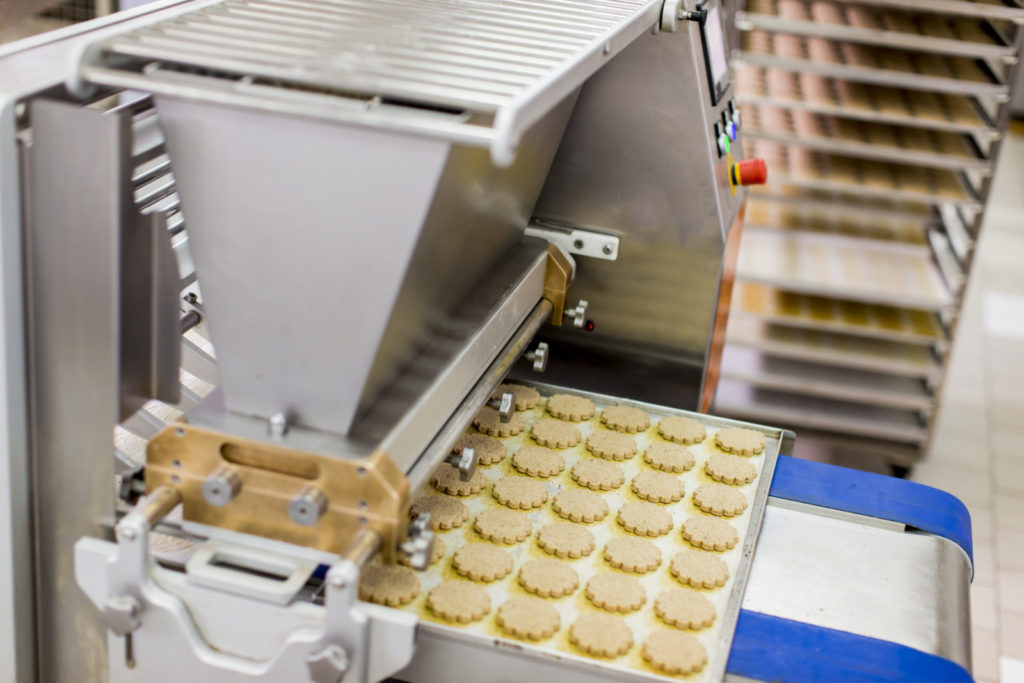 2. Upgrade your existing industrial systems to improve efficiency and reduce downtime
Industrial electricians are adept at installing new systems, configuring them, and making sure that all your technology seamlessly integrates with your existing solutions. For example, a Programmable Logic Controller (PLC), or ruggedised industrial computer, runs the code for executing repetitive industrial workloads. To get it up and running or when you need to maintain it, you'll need an industrial electrician.
These professionals have ample experience in everything from installation to troubleshooting these complex systems. Especially for mission-critical or potentially dangerous environments, you can't understate the importance of having someone dependable on your team.
3. Optimise existing machinery and equipment to reduce power costs and increase safety
Whether your manufacturing or production facility has high voltage systems or machinery with micro currents, an industrial electrical contractor's extensive and specific training enables them to overhaul manufacturing processes, and the result is usually an improvement in production and logistics. For example, a food processing facility might require improvements to a large emulsifying machine to expedite the emulsion of liquids, or the grinding equipment at a mining field may need reconditioning. They can even make upgrades to a roller coaster to make it run smoother and faster.
This amounts to creating more efficient, safer, and less costly electronic systems within your facility. Not only do industrial electricians know how to get the job done, but they know how to do it well so that businesses can get the most out of their machines.
What skills do Industrial Electricians have?
Just like all electricians, industrial electricians troubleshoot electrical equipment and install new electrical systems. While industrial electricians also work with a variety of electrical components, including wiring, conduits, circuit boards, outlets, lighting fixtures, and switches, they have a much more specialised area of electrical skills.
Industrial electricians require expert knowledge, intensive training, and specific education to effectively work with the complex equipment utilised in their work settings. In addition to a four-year apprenticeship, they are required to hold a Certificate III in Engineering – Industrial Electrician, which enables them to be skilled in the complex and expensive machinery and electrical systems found in manufacturing plants.
In addition to having foundational electrical skills, industrial electricians also have the skills to work with robotics and their range for electrical maintenance is more expansive. Primarily repairing and maintaining expensive equipment within manufacturing industries, they work with microcurrents through to high voltage electrical systems.
Troubleshooting electrical and material handling equipment is a daily occurrence for an industrial electrician, as are evaluations and recommendations for required repairs, and implementing scheduled and preventative maintenance on equipment.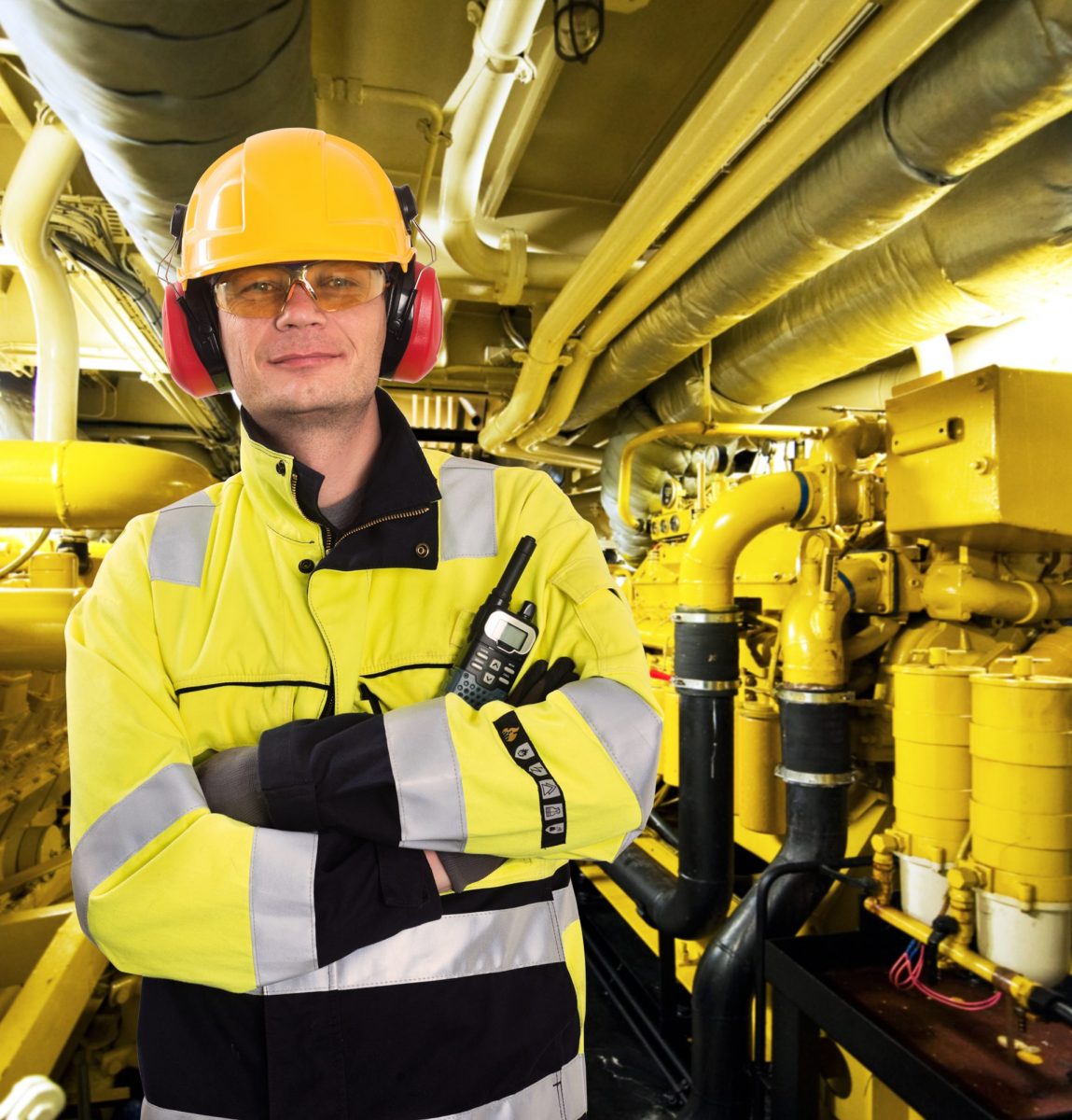 Where do industrial electricians do most of their work?
Industrial electricians often work in food procession plants, factories, mines, steel producers, car manufacturing – businesses that are highly industrialised. They are usually responsible for maintenance, safety checks, and repairs on hydraulic, pneumatic, and other kinds of operative machinery. However, many companies needing an industrial electrician choose to hire a reputable contractor rather than employ their own staff. This is because an industrial electrician's skill set is extremely specialised, and most small to medium businesses require their services infrequently.
What problems can an industrial electrician solve?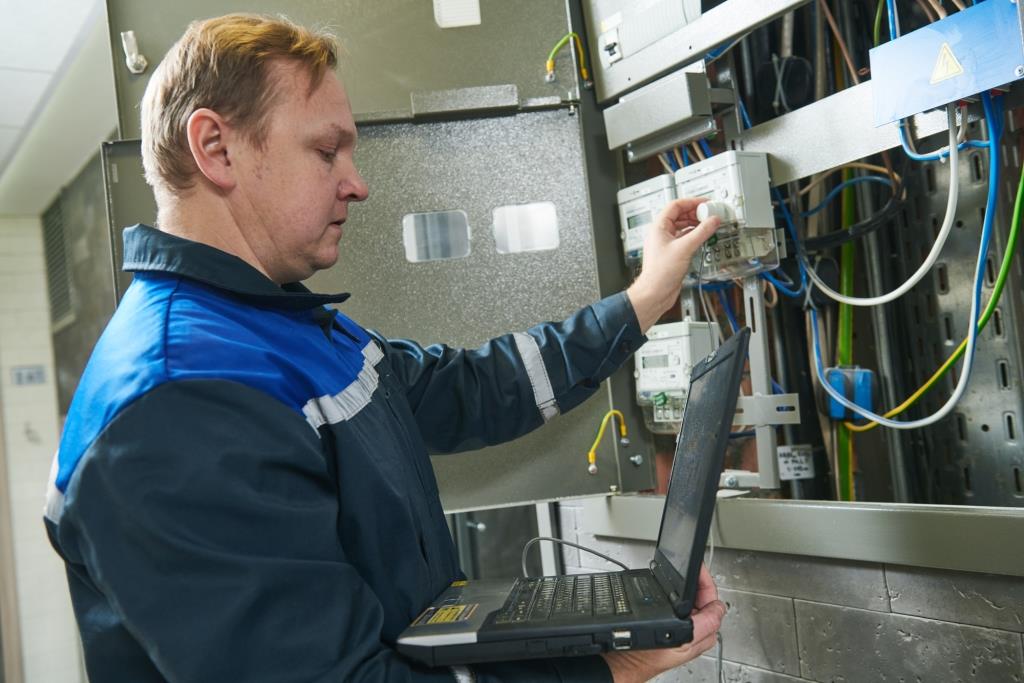 Industrial electrical installations are extremely complex. Without the right skills and tools, attempts to pinpoint an issue are often in vain. Electrical issues often go undetected until it is too late, causing expensive equipment to fail.
Industrial electricians have specific skills to solve a variety of problems such as low power factor corrections, harmonic filtering, detecting hot spots, and voltage drops/imbalances. These problems can cause equipment to fail, create distorted currents, or damage valuable equipment. These complex issues are often difficult to troubleshoot, and, without the proper training and experience, attempting to fix them can create more problems than they fix.
Another crucial part of the industrial electricians' job is repairing and programming PLCs. Anything from software bugs to out-of-date code can cause problems throughout the manufacturing process, and, since they run on specialised languages like Ladder Diagram (LD) and Structured Text (ST), the IT department may not be able to fix them. Not only do these professionals know how to find and diagnose problems; they have the skills we need to get our systems up and running again.
Along the same lines, we also rely on industrial electricians for component maintenance. For instance, many plants use variable speed drives (VSDs) to control both AC and DC motors. When these components break or malfunction, productivity suffers as businesses scramble to find a solution. Thankfully, industrial electricians are accustomed to working on these intricate devices.
Ultimately, industrial electricians are trained to solve all these problems and more. Their job is helping companies to ensure that their complex equipment runs smoothly, efficiently, and safely. Just like a help desk assists you when your IT devices or desktops encounter problems, industrial electricians provide an analogous service for the industrial context.
Conclusion
It is important to take a holistic approach to industrial automation. To get the full benefits of advanced technologies, it is important to consider engaging a reputable industrial electrician to install, configure, maintain, troubleshoot, and repair these systems. Without good electricians to support them, our machines will never be able to give us the output we need to stay competitive in today's competitive world.
As an Australian leader in providing industrial electrical services for manufacturing and production facilities, Robycs Technology is proud to provide engineering services to the aerospace, food and beverage, petrochemical, and mining industries for almost 30 years. If you require maintenance or need your systems and machinery upgraded, book a free consultation with Robycs Technology – Sydney's best Industrial Electricians.