Over the next 15 years, industry 4.0 will see an additional 5.6 million new jobs added to the Australian economy and 25% of these new jobs will be technology related. By further improving robotic integration into the manufacturing industry, Australia could see a resurgence in this dwindling industrial sector.
Australia has seen a strong technological focus recently through investment in STEM education in schools and universities, but still, it needs to adopt automation training even more rapidly, along with increasing advanced education in this area, improving workforce skills training and changing the mindset about this technology.
Converting repetitive tasks to automation saves time and money. Robotic machinery can change the industrial working environment by completing tasks faster and freeing human workers to do more cognitive work. This has led industries all around the world to adopt robotics and automation at a rapid pace.
The International Federation of Robotics (IFR) defines industrial robots "as fully autonomous machines that do not require any human intervention and can be reprogrammed to perform several manual tasks". Australian businesses that are quick to adopt this change could even gain a competitive advantage against local and international manufacturers. This wide-scale robotic automation will make manufacturing processes significantly more efficient. As a manufacturing business grows, a shortage of labour will not impact or limit its progress. Its products and services will be more standardised in quality and less prone to errors or defects.
Automated robots in the manufacturing process will change the environment of a factory and business in multiple ways. They can increase profitability, as well as supplement and multiply the productivity of factory employees.
Robotic manufacturing systems may be a relatively new concept for some parts of the manufacturing sector; however, the technology has existed for decades. Engineering managers and executives often try to combine traditional production methods with intelligent technology to exponentially increase their production quantities and increase their profit margins significantly.
How will Industrial Robots Impact Manufacturing?
Robots have a significant impact on the manufacturing process when it comes to performing repetitive tasks. They streamline the entire assembly workflow and product production and, they can safely perform jobs that are too dangerous for human workers. Some jobs which are repetitive and tedious may also cause fatigue in human workers, resulting in accidents. These accidents are eliminated by automation. Robots do not make mistakes and improve continuously to perform even better over time through the machine learning process.
Robotic Automation in Sydney has been used in by local manufacturers for applications to increase productivity and efficiency while lowering production costs. Robots can collaborate with workers in manufacturing processes to perform difficult or repetitive tasks under the worker's guidance and control. Robots can be equipped with cameras and sensors to shut off automatically if they sense any human is in danger due to their actions, making an autonomous factory floor a much safer place.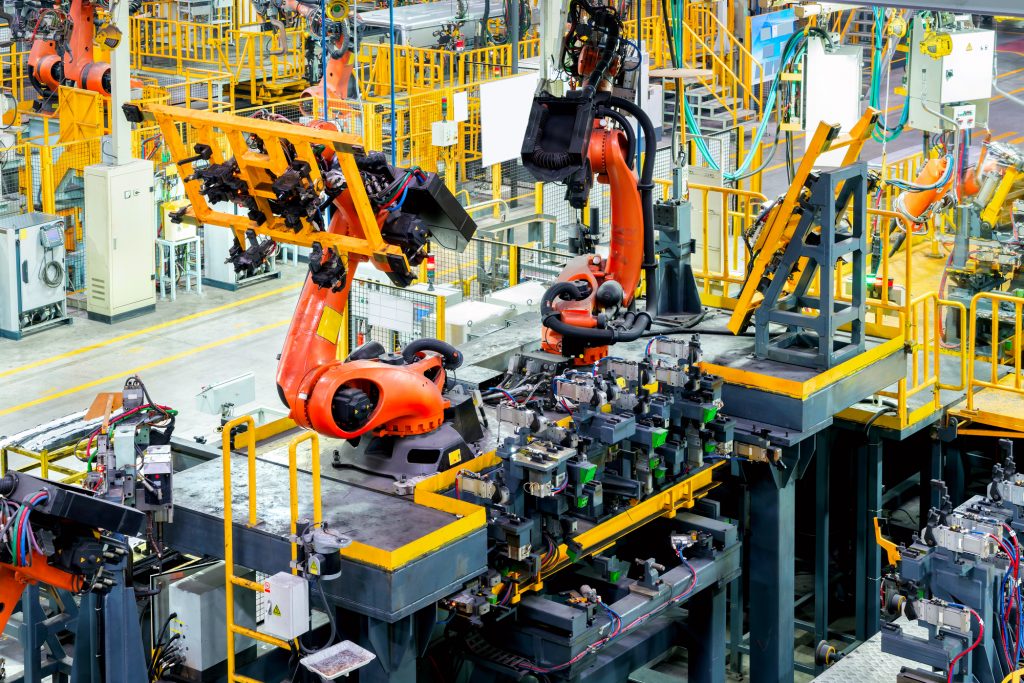 Manufacturing robots are more economical today than ever before. They can be now mass-produced, making them affordable for even small manufacturing units. These robots are simpler in design and easier to integrate into the assembly line. They can communicate with other robots directly, making production easier, flexible, and more efficient. Manufacturing robots can handle more complex processes and are robust enough to operate in a harsh manufacturing environment. Robots are indeed an integral part of the future of manufacturing. A recent study revealed that 23% of unplanned downtime in the manufacturing sector occurs due to human error. Human mistakes in manufacturing processes are very costly as they slow or shut down an entire assembly line, so the real question is how much does it cost manufacturing businesses not to implement robots in their production line?
Over the last few years, robots have gradually increased their capabilities, efficiencies, and the number of applications where they are used. These machines have become quite common in vehicle production plants especially working as welding robots.
Robotic Welding
Robotic welding is one of the major applications in manufacturing especially in the assembly of motor vehicles. The advantages of robotic welding are many. Robots can perform high-quality welds with a great degree of precision, consistently. Their use increases productivity in the assembly lines. They are reliable in repeatable tasks with very few errors even in complex welding applications. They can even work in toxic environments reducing the hazard to human beings. Apart from the automobile industry, robotic welding has now spread to other industrial and manufacturing processes as well.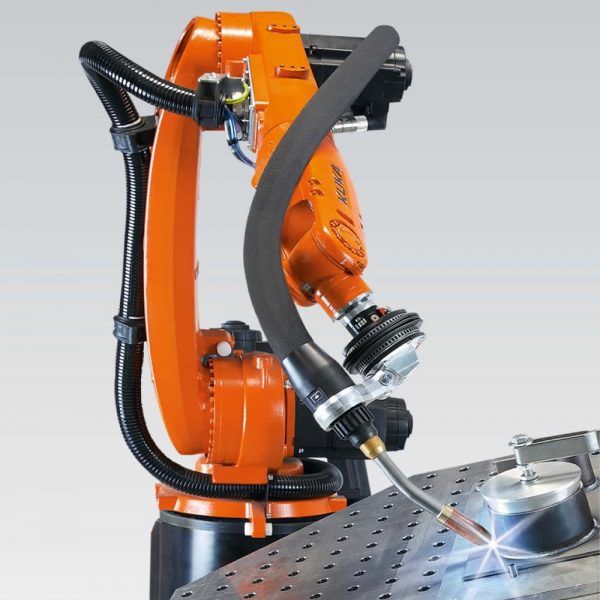 Assembly Robotics
In many production factories, assembly line workers have been replaced by assembly robots. An assembly robot can work much faster and with much greater accuracy than a human worker. It can be quickly re-programmed to do different tasks as needed rather easily. An automated robotic assembly line is economically much more viable than a human assembly line, with fewer risks and greater efficiency, resulting in higher production with consistent quality.
Warehouse Robotics
Implementing automated warehouse systems and solutions for your business may appear expensive, but there are so many possibilities and options available today that implementing automation is not as difficult as it once was. Technologically advanced equipment and procedures are already being used in modern warehouses such as handheld tablet computers, automatic barcode scanning devices, automated conveyor systems, automatic pallet movement, automated storage and retrieval systems of inventory.
One of the most time-consuming processes that takes up more man-hours than any other warehouse activity is picking items. In a factory, robots can perform picking and packing in cartons easily with high precision and reliability. Loading and unloading of boxes and filling, sealing and wrapping can easily be performed by compact multi-axis robots with high payloads.
Placing bottles, boxes, trays, bags, or other items on a pallet is not a difficult task. But, managing multiple feeder lines, and sensing box-pattern changes without errors and with low downtime are some of the demanding applications for automated robots. Look at your manufacturing processes that are most suitable for automation and consider adopting them. If you are successful you could cause market disruption both in the quality of the product and cost of production.
Lights-Out Manufacturing
Lights-out manufacturing refers to a fully automated robotic production line, with the need for any human intervention. In factories where very few humans work, the entire production process is handled by automatic robotic machines. Manufacturing businesses who integrate this level of automation in their operations tend to see a significant improvement in productivity and reduced production costs. Manufacturers that put in practice this concept can even achieve better energy efficiency, because of the decreased need for environmental controls and lighting requirements thereby decreasing their electricity bills.
Is Your Industry Ready For Automation?
The production and processing of frozen food, bakery and confectionery, ice cream, meat and fish, pet food, medical products, packaging, shampoo, and perfume bottling are some applications where automation use is increasing day by day. Robots are available for cleaning and washing applications in poultry, meat, and dairy applications. These heavy-duty robots have a high payload capacity which can easily perform these difficult and demanding functions.
To find out how your business could take improve productivity, reduce costs and increase safety, contact our team of robotic automation experts at Robycs Technology. We have helped warehouse operators and manufacturers to improve their efficiency and increase revenue by providing solutions to match their specific requirements. If you are considering using a robotic automation system and want to find out how to take full advantage of the latest technology, then contact us now to find out how we can help advance your business.