24-Hour Emergency Industrial Electrical Repairs
Our industrial maintenance technicians are here to help when you need it most so that you can get back to business ASAP. We offer comprehensive, around-the-clock service so that you don't lose a moment of productivity. Our full-service repairs are available 24 hours.
Breakdown Support for all electrical, and mechanical industrial equipment
Component Replacement
Switchboard and MCC Repairs
High Voltage Maintenance
PLC and HMI Programming/Repair
Hazardous Area Maintenance
Industrial Electrical Maintenance Services
Emergency Industrial Electrician Support
Whether we like it or not, machinery breaks down—and it's often at the worst times. Robycs Technology offers emergency support to get you back up and running in no time.
Industrial Maintenance Support Service
The best defense is a good offense. Our service technicians provide ongoing industrial electrician maintenance to prevent as much downtime as possible and to mitigate risks.
Facilities Electrical Audit
We conduct thorough electrical audits on facilities to look for problems such as misconfigurations, machinery that's at risk of failure, or even spots to improve efficiency and cut costs.
Prevent Breakdowns at your facility - Get your free site audit Today
Regular site audits are crucial for mitigating downtime, maintaining operational optimisation, ensuring compliance, and guaranteeing a safe working environment for factory floor workers. Just as we schedule regular physicals with a doctor to keep our bodies healthy, we need to take care of our plants to prevent breakdowns.
As one of Sydney's leading Industrial Automation providers, we can also help identify if your robotic equipment, process controls and supervisory systems are functioning correctly.
4 Reasons to Choose Our Industrial Maintenance Support Services
To ensure reliable industrial output and to prevent downtime and lost revenue, manufacturers rely on maintenance services conducted by Robycs Technology. Why is it important to include maintenance support services for your business?
Reduce Downtime - Just like you don't wait for your car's engine to overheat before changing the oil, preventative maintenance slashes downtime on the factory floor
Increase Equipment Lifespan - Conducting regularly scheduled maintenance keeps your machines up and running for longer, thus increasing their total lifespan
Increase Efficiency - Nothing runs quite like a well-oiled machine. Industrial maintenance keeps everything in top shape so that you get maximum efficiency
Lower Costs - It's much cheaper to maintain machinery than to fix it after it breaks or replace it altogether, making regular maintenance a worthwhile investment
Our Electrical Support service for Industry
Industrial businesses rely on scheduled electrical maintenance because electrical components are the lifeblood of any manufacturing plant. They power your entire operation. When your VSDs or supervisory systems fail, your operation grinds to a halt, so businesses want to get ahead of the game by conducting regular maintenance.
RCD Testing, Safety Switches, Testing and Tagging
Power Factor Correction
Compliance Inspections
Switchboard Maintenance and Inspections
VSD Testing and Maintenance
Generator Testing and Maintenance
UPS Service and Testing
Air Circuit Breaker Testing
Contact us for Priority Support for your Business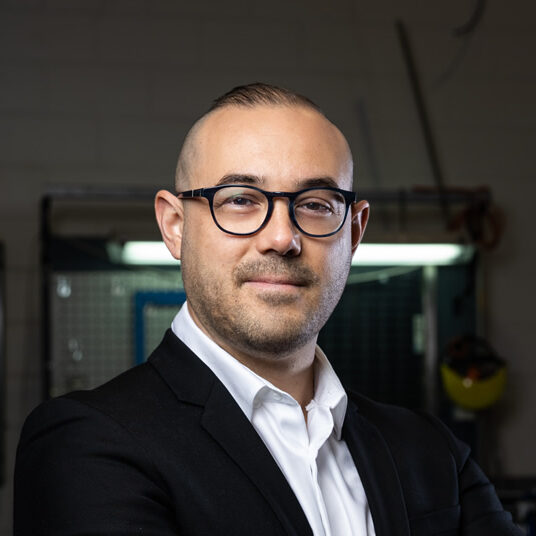 "We respond to all enquiries the same business day. Please contact us below, we're looking forward to discussing your project with you."
- Raymond Sanchez, CEO.