Sydney Laser Cutting Services
Creative Designs & Signage
Crisp, attractive etchings and engravings for business signage
Perfect for commercial applications that require accuracy and precision
When you need a precisely made parts with complex geometries
Precision Laser Cutting.
No Limit To What You Can Create.
Don't let yourself be held back. Robycs Technology uses powerful lasers to engrave, shape, etch, and cut any variety of metals and other materials for Sydney businesses. When we need clearly legible, distinctive signage or small, complicated components for an engineering project, we use our state of the art technology to achieve unparalleled precision.
Not only are lasers able to speed up the cutting process with automation and efficiency, but they also lead to consistent and repeatable high-quality products for industries like aviation, medicine, and machine manufacturing. Choose from a wide variety of metals for your custom design, or work with one of our professional designers, and we'll help you to create just the product that you've been searching for.
Lasers unlock brand new capabilities. Not even your imagination is the limit of what you can create.
Laser-cut signage is great for more than just business numbers, office signage, and architectural pieces. This modern approach to creative signage brings a contemporary aesthetic to houses, apartments, or any other building. Our laser cutting service can cut any designed shape out of metal, acrylic, wood, glass, and many more materials.
We provide an innovative and detail-oriented approach to every one of our laser cut signs. That's why businesses spanning a wide range of industries, from manufacturers to medical suppliers, come to us for all of their signage needs. When you're looking for attractive and clearly legible signs, you can trust the laser cutting team at Robycs Technology.
Complex machinery requires intricately shaped parts. No tool is better suited to this fabrication job than a laser cutter. Whether it's for a product prototype, machinery parts, or full-scale automotive assembly, we employ laser cutting to achieve high-quality results for even the most minute of details.
Lasers create clean edges, tiny holes, and smooth cutting areas with minimal heat distortion. This makes laser fabrication ideal for industries that rely on highly precise engineering, such as medical device manufacturing, automotive manufacturing, and aerospace manufacturing. Our technology continues to advance, and this enables us to achieve unprecedented results within unmatched timeframes. Power your business with laser cut components.
Laser Cutting Services Sydney
We offer two distinct laser cutting offerings, each with their own advantages. We always pick the right tool for the job.
CO2 Laser Cutting
Your more traditional "optics" laser, this device combines mirror surfaces with CO2 gas to produce laser power with a strength of around 10μm.
Their main advantage is that they create exceptionally smooth finishes to cuts, especially for pieces in the 3mm to 10mm range. That leaves your products burr-free and ready for work.
When we combine that with their exceptional reliability and durability, it's no surprise that the CO2 laser has quickly become synonymous with 2D laser cutting practices around the globe. In general, this is our default go-to laser for any cutting service performed by Robycs Technology.
Fibre Laser Cutting
Fiber lasers, also known as solid state lasers, are slightly weaker with the average wavelength clocking in at around 1μm. What the fiber laser lacks in raw power, it makes up in versatility and energy/gas efficiency. Not only are fiber laser jobs cheaper to run, but they also expand our horizons for the types of materials that we can use.
Specifically, fiber lasers can cut through non-ferrous metals, while CO2 lasers are strongly reflected and ineffective. This allows solid state lasers to slice through materials like aluminium, copper, lead, nickel, tin, titanium, zinc, and brass. If we need to cut one of these metals or if we simply want a cheaper, more efficient option, then we'll choose fiber laser cutting.
We Cut a Wide Range of Materials
We use both CO2 and fiber lasers to make precision cuts in a wide variety of metals. Since so many different materials play a unique role in manufacturing processes, we made sure to put all the options into your hands so that you're guaranteed to find the right metal for your individual application.
Different metals bring varied properties to the table, and we understand this in two ways. First, it means that we cannot overlook the significance of the material component when designing machines, engineering components, or even signage. Second, we have to use different lasers at different settings to achieve the best results for each material. We factor all of these considerations into our design and production process.
Robycs Technology is your one-stop shop for manufacturing machines, industrial automation, and metal fabrication services. Laser cutting is only one of the many services that we provide to our customers, who run the gamut of Australia's finest industries. Our customers prefer to work with Robycs because we give them a single hand to shake, rather than having to coordinate with many vendors, and because we provide exceptional customer service.
We understand the needs of today's industrialists. That's why we always stay at the forefront of industrial and automation technologies. This includes our state of the art laser cutters for metal fabrication, but we're much more than just a laser cutting firm.
Contact us Today about your Laser Cutting Project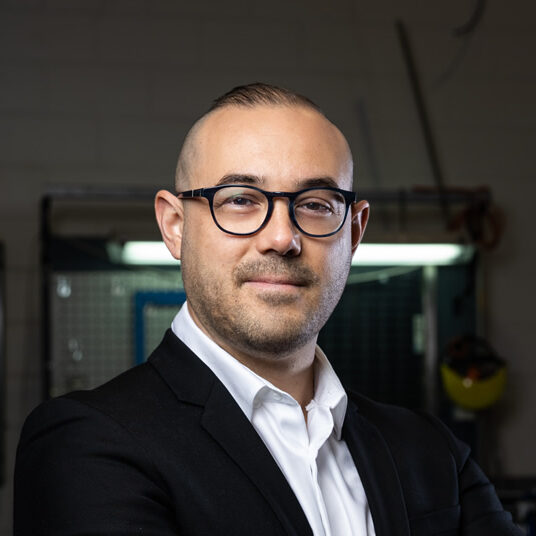 "We respond to all enquiries the same business day. Please contact us below, we're looking forward to discussing your project with you."
- Raymond Sanchez, CEO.