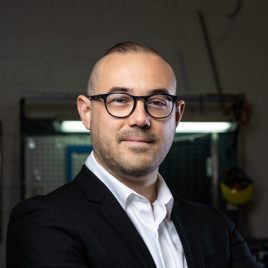 "If you have a robotics, automation, electrical or manufacturing project you'd like to get a quote for, please contact us below. We'll happily discuss your job and some of the best ways to get the results you want for your business. We respond to all enquiries the same business day. We look forward to speaking to you soon."
- Raymond Sanchez, CEO
To see which positions we're currently taking applications for, please visit our careers page.
Phone
1300 525 447
Email
[email protected]

Street Address
727 Bringelly Road, Rossmore, NSW 2557
Business hours
9am - 5pm Monday to Friday
Emergency Breakdown Support
24 hours Monday through Saturday
Automation solutions for your business are waiting for you
Don't hesitate to contact us, no matter your problem, we can find a solution to help you with our innovative automation controls, robotic automation, and industrial electrician services. 
Robycs Technology has been helping Sydney companies improve efficiency, precision and reliability since 1991. If you're building new facilities or improving your existing ones, contact us to find out how you can use Industrial automation to grow your business.