When it comes to choosing the right electrician for the job, it really depends on what the job is. Many electricians specialise in a certain market and your everyday electrician isn't necessarily trained to work in an industrial or commercial setting. Here's a quick guide to the main different types of electricians for any eventuality or electrical emergency.
At Robycs Technology, our specialised industrial electricians provide top quality service to clients in manufacturing businesses, workshops, maintenance facilities, commercial buildings and more. Still, it's good to know about some of the other types of electricians out there.
Industrial Electricians
Industrial electricians specialise at working in the manufacturing sector, working closely with factories and manufacturing plants. Our industrial electricians are highly trained in motor control cabinet wiring and installation for a variety of electrical, mechanical systems and machines.
Industrial electricians work to create sophisticated systems, which often incorporate supervisory and control components, and install extensive electrical systems into factories and other industrial facilities. Industrial electricians are responsible for troubleshooting and repairing electrical and mechanical systems within a plant or factory.
General tasks include:
Testing & maintaining complex machines and automation controls.
PLC Programming and Diagrams
Safety control circuits.
Electrical schematics.
Power distribution.
Network overview and maintenance.
Residential Electricians
Residential Electricians can be considered to be your everyday go to. As the name suggests, this type of electrician specialises in electrical systems within your home.
Residential Electricians generally work on:
General household lighting.
Maintenance of household appliances and heating/cooling systems.
lighting upgrades during home renovations
Extractor fans and cooking systems.
Switchboard installation & maintenance.
General wiring and household electrical safety.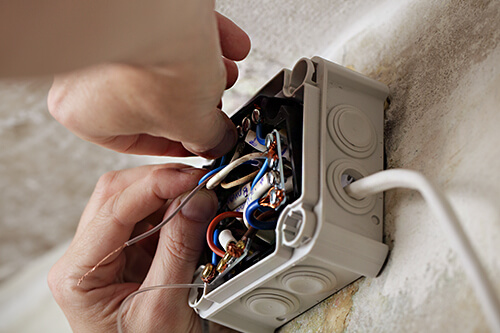 Commercial Electricians
Commercial electricians work primarily in the business sector, catering to stores, restaurants and offices. In this field, electricians need to ensure that all wiring and electrical components operate safely and efficiently and within industry standards.
Commercial electricians have a broad customer range, as there are so many commercial applications.
Common tasks include:
Installing electrical equipment and systems.
Maintaining and repairing heating & cooling systems.
Setting up & maintaining security alarm systems.
Installing lighting.
Designing Blueprints.
Emergency Electricians
An emergency electrician is a specialized service provider, with diverse training that allows them to offer fast, reliable service for any electrical emergency. Emergency electricians offer quick response and expert service for a wide range of electrical issues.
Electrical emergencies can be quite dangerous, so it's important to have a good emergency electrician on call.
Common electrical emergencies include:
Blown out fuses.
Defective wiring.
Faulty lights.
Power surges.
Partial or full loss of power.
Emergency electricians can assist with all of the above, as well as:
Exposed wiring & cabling.
Storm or water damage.
Electrical faults.
Switchboard issues
Safety hazards.
Level 2 Electricians
Level 2 Electricians are Accredited Service Providers (ASP) that are authorised to work on electrical service networks. These highly specialised electricians undergo rigorous training to ensure that they are properly accredited.
Level 2 Electricians handle metering equipment and live wire connections in accordance with Australian wiring rules.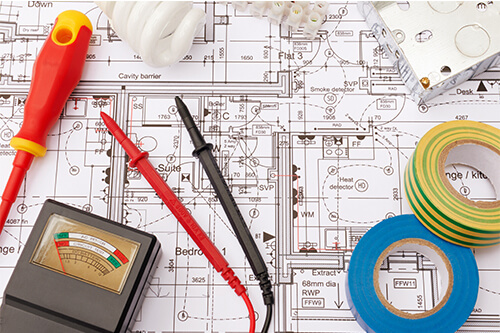 Appliance Electricians
Appliances are the major consumer of energy in your household. An appliance electrician is a tradesperson who works with electrical appliances, such as refrigerators. There are four main areas where these professionals can be found: refrigerators/freezers, dishwashers, microwaves, ovens/stoves. Appliance electricians are licensed as they repair equipment that is connected to your home's electrical system. Modern appliances that suddenly stop working are often because of blown fuses or problems with the circuit breaker. Basic appliance failures and breakdowns, like broken ovens, are a common repair task for an appliance electrician.
Robycs Technology is here for your Industrial Electrical Needs
Robycs Technology have been providing quality service and innovative solutions to the Australian industrial sector since 1991.
At Robycs Technology we pride ourselves on offering a full electrical and engineering skillset aimed at improving industry systems. We have a team of expert electricians, engineers and technologists dedicated to being the leading electrical contractors in Sydney and the surrounding area. We have a commitment to quality, efficiency and safety, coupled with years of industry experience.
As a leading Siemens Automation partner, we're also able to provide expert service for your advanced electrical components including PLC programming, HMIs and SCADA systems.
Our aim is to improve efficiency, cut costs and boost productivity within the industrial and manufacturing sector in Australia.
To discuss your project, or request maintenance on your electrical or mechanical systems for your facility, contact Robycs Technology.