Advanced Robotic Palletising Systems
Save time and money by automating your palletising process
Pack more products in less time, which reduces the cost per unit
Makes the shipping process quicker and more accurate
Increases production capacity without adding any additional labour
Types of Palletising Robots We Offer
Articulating Robotic Arms
The most common robotic arm in use. It is capable of reaching around and picking up a product from almost any angle while still maintaining balance.
SCARA robot palletisers are designed for use in narrow spaces or where a large robotic arm is not practical. It has the advantage of being able to reach around and pick up an item and place it in a small vicinity.
A robotic system suspended from a gantry that moves along a track and allows for palletising across a large space. These are typically used in warehouses where there is a need to move around the space quickly and efficiently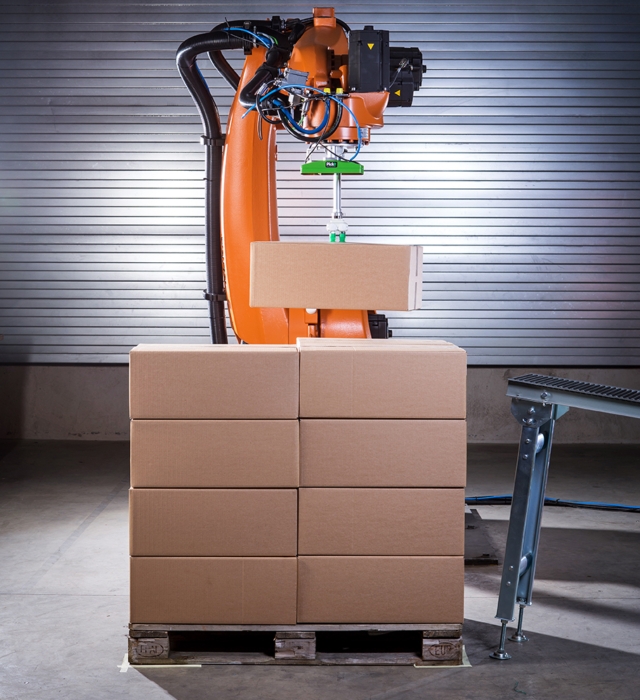 Benefits of our Robot Palletisers
6-Axis operation
Support for Profinet, EtherCAT, Ethernet
IP 54 Rated
Repeatability of 0.04mm
600+ cycles per hour
Types of containers our robots can handle
Flexible packaging
Pallets
Trays
Drums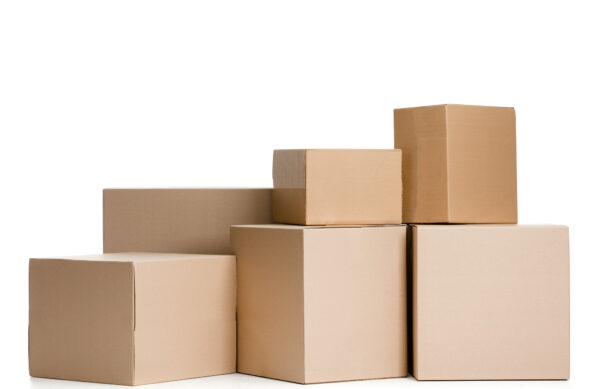 Why choose Robycs Technology
If you're looking for robotic palletising systems, Robycs Technology offers cost-effective solutions for your business.
Our robots are suitable for a wide variety of product types, using a range of gripping and attachment devices, for all palletising requirements.
Robots are perfect for medium and large warehouses where space is limited or when there's a need to move around quickly without disturbing other people
Our robots operate at 600+ cycles per hour with a repeatability accuracy of 0.04mm which means that each product will be safely placed on its designated spot without any human intervention required throughout this whole process
Contact us now if you're interested in seeing how our innovative technology can work well for your business.
Types of industries we support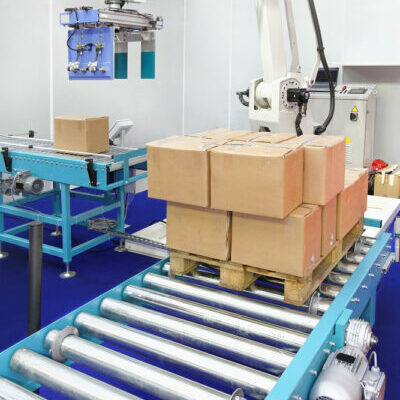 Using robotic palletisers in logistics is a great way of improving efficiency and providing your staff with more time to focus on more important tasks like customer service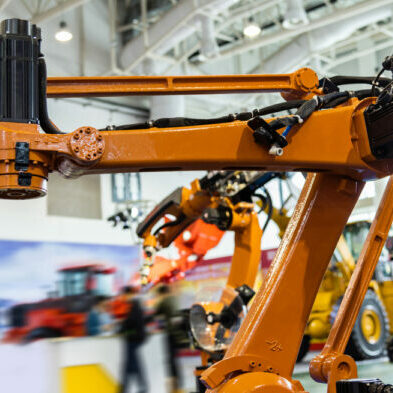 Our robotic palletising machines are perfect for maximising your production. Designed with a focus on versatility, these industrial robots can be programmed to handle many different tasks in your production line.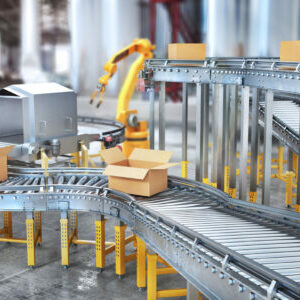 For large retailers, a robotic palletiser can be used to create stacks of goods in an orderly fashion on trolleys, pallets or shelves. This helps staff quickly identify items and place them on display, reducing the need for human assistance.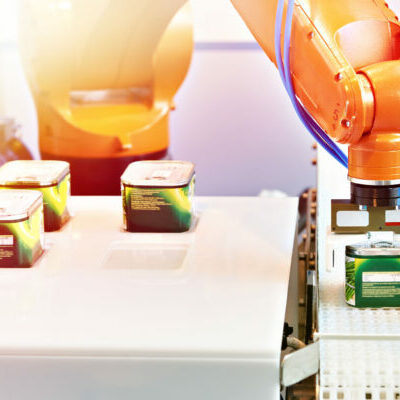 Food processing and packaging plants can use robotic palletising machines to create stacks of goods such as boxes or trays. This helps keep the production line moving smoothly and reduces errors
Frequently Asked Questions
How are palletising robots used in manufacturing?
Palletising robots are used in manufacturing by automating the process of palletising, which is a process where products are stacked on top of each other to form one big block. By using these robotic machines in this way, manufacturers can have better control over their production and will not need as many workers to rely on.
What is a robotic palletising machine?
A robotic palletising machine is a piece of equipment that automates the process of putting products onto wooden or plastic pallets.
The robotic arms use gripping devices (such as suction cups) to pick up items from an input belt, and then place them onto pallets.
The robotic arms are computer-controlled to work safely and efficiently. Automation is the key factor, as it saves money on production costs by reducing labour time.
How a robotic palletiser machine can improve your warehouse
A robotic palletiser machine can improve your warehouse by increasing the productivity of your workers. The robotic machines will stack up products on top of each other in a neat and organised manner, which frees up time for employees to complete other activities. Palletising robots are able to handle a range of packaged products of varying shapes and sizes, from plastic bottles to cartons.
A robotic palletiser machine uses an electric motor to move the stacker arm up and down to accurately place individual items onto a chosen location, while it uses sensors to detect when sufficient weight has been added before moving on to the next item. You just need one of these machines for every few workers who are handling tasks such as packing goods into boxes.
How to choose the right robot for your business
A palletising robot is a great investment for any business that has to deal with storing and moving items on pallets. There are different types of robotic machines available, so it's important to analyse your warehouse as well as budget before making the purchase.
The most common type of robot can stack up products in order according to their weight or size categories, while others work by scanning barcodes on each product individually.
All these differences make robots an essential part of many warehouses around the world because they improve efficiency and save labour costs at the same time!
Enquire Now about our Robotic Palletisers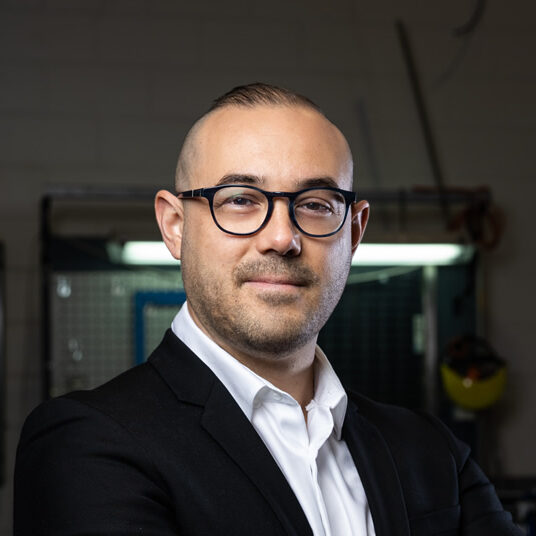 "We respond to all enquiries the same business day. Please contact us below, we're looking forward to discussing your project with you."
- Raymond Sanchez, CEO.