Why choose KUKA Robots for your business?
KUKA is one of the world's most recognisable automation brands.
This long-established company offers a huge range of industrial robots, control software, and peripheral equipment manufactured to Germany's stringent engineering standards.
Flexibility & Customisation
One advantage of KUKA systems is their flexible, modular solutions, which are suitable for a wide range of industrial sectors. KUKA's preconfigured systems integrate seamlessly into your existing work processes.
The stamp 'Made in Germany' guarantees the highest quality engineering. KUKA is no exception, and builds durable robots that shrug off the harshest conditions and rarely break down, reducing downtime.
Many modern automated manufacturing processes demand exceptional precision within narrow tolerances. KUKA robots offer the accuracy and consistency needed for fabricating critical components, making precision welds, and handling delicate products.
Manufactured with the best materials, advanced processes, and excellent quality control, KUKA's robots are durable and require minimal maintenance. KUKA builds robots that will work tirelessly, long into the future.
Globally Recognised and Trusted
KUKA has manufactured automated solutions for over six decades. Their use by number of major automotive brands, airline manufacturers, and agriculture, energy, and transport companies shows the trust they have built.
Upgrade your business with Sydney's industrial robot specialists
While KUKA robotic solutions are flexible, you need to incorporate them into your production processes.
As industrial robot integration specialists, Robycs Technology takes care of everything, from design through to installation.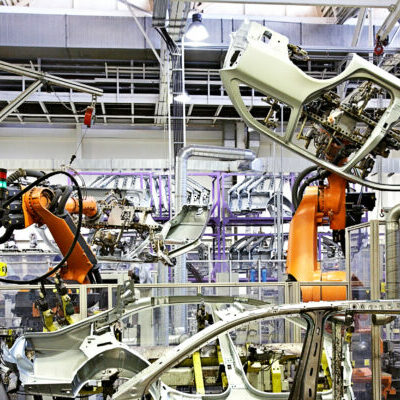 KUKA robots assemble components into a final product more efficiently than humans, performing repeated motions with high precision, speed, and repeatability.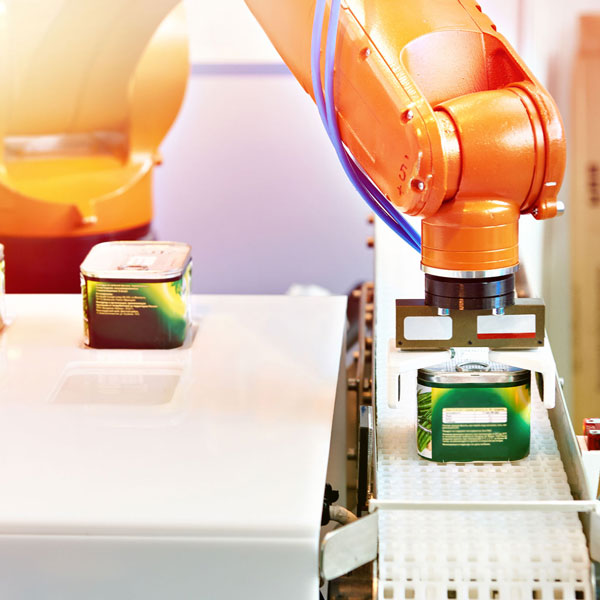 KUKA robot arms offer the high speed and accuracy needed for accurate picking and packing, even for irregularly shaped items.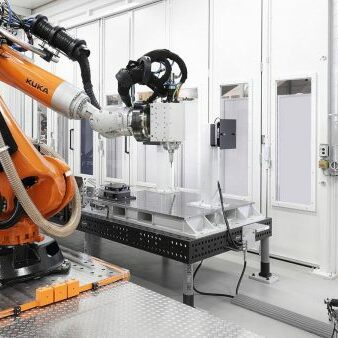 We install production line robots that perform repeatable tasks quickly with extreme precision. They are particularly suited for clean room environments.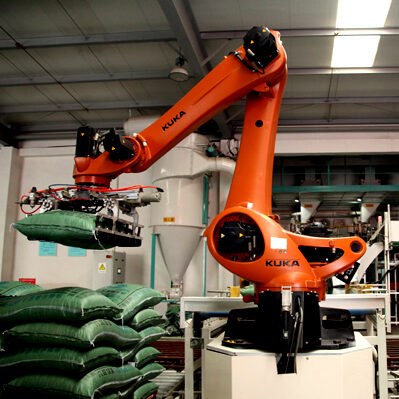 Palletizing robots help employees by performing heavy lifting tasks. Robycs Technology will ensure humans and KUKA palletizer robots work together safely.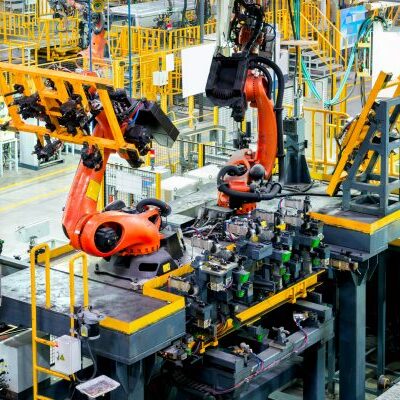 Manual handling robots transfer parts from one location to another, including from machine to machine. They are perfect for hazardous, heavy work.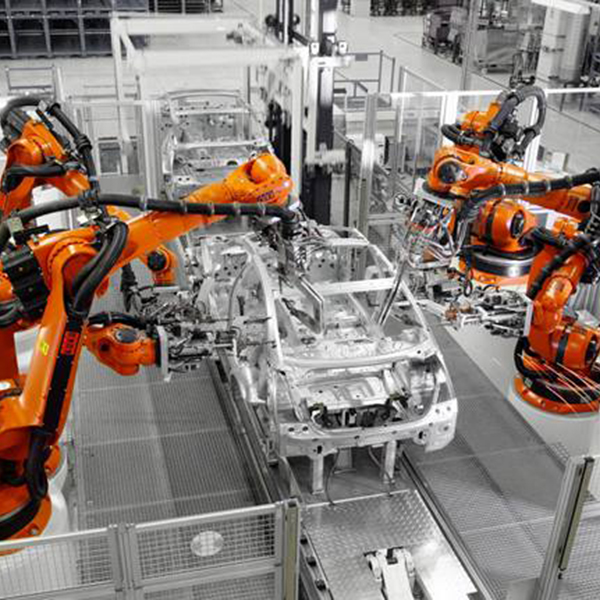 Robots perform welds by manipulating parts into position with high accuracy and speed, drawing upon pre-programming and/or machine vision.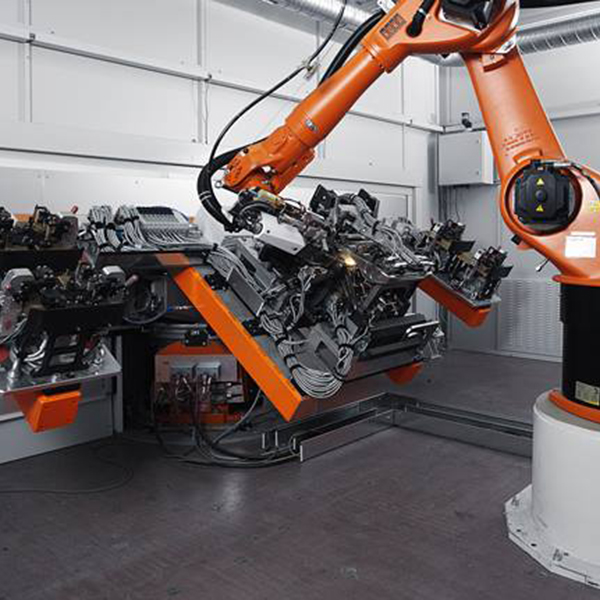 Machine tending robots are common and often used for loading/unloading other machines. We support single step and multistep KUKA tending robots.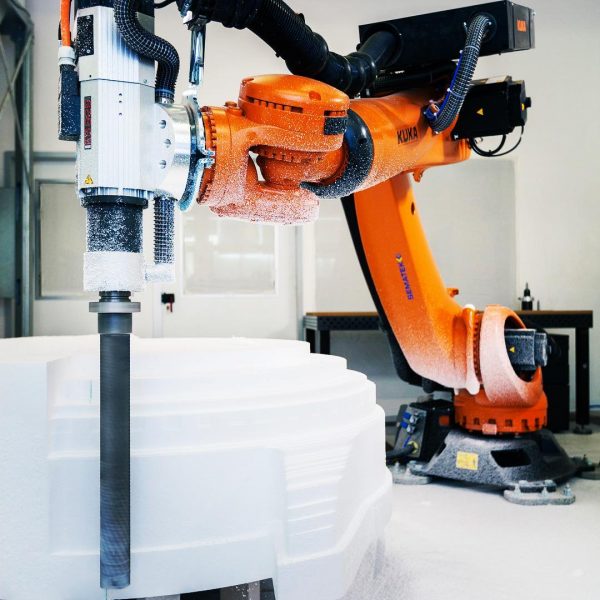 Robotic Cutting & Milling
Industrial robots can complete machining tasks such as cutting, drilling, milling, and routing. KUKA's high precision robots can handle very complex designs.
Why work with Robycs Technology?
KUKA robots are an excellent automation choice, and an experienced integrator will help you choose the right systems
to improve your business processes. Robycs Technology supports every aspect of KUKA integration.
Official KUKA System Partner
As an official system partner, we understand KUKA robotic systems intimately and use this knowledge to develop perfectly customised solutions for your business.
Complete KUKA Robot Training
Using KUKA's detailed training packages, our experts can show your employees how to operate your system and unlock its full potential.
Robotic Automation Experts since 1991
In the past thirty years, we've gained a deep understanding of robotic automation and use this to develop effective solutions.
End-to-End Turnkey Solutions
Because KUKA offers multiple modular options, you can install end-to-end turnkey solutions. We make sure the various components work together perfectly.
Unbeatable Customer Support
Over the last three decades, we've been providing responsive customer support throughout the entire industrial automation process, and after sales. 
Industrial Robot Automation Experts
At Robycs Technology, we design and integrate KUKA automated systems that increase productivity and quality. Our experienced engineers identify your business needs, select the best modules, and install the system. We understand KUKA systems and know what they offer for a range of industrial sectors. Robycs Technology extracts the maximum benefit from KUKA robots.
Contact us to discuss KUKA Robot solutions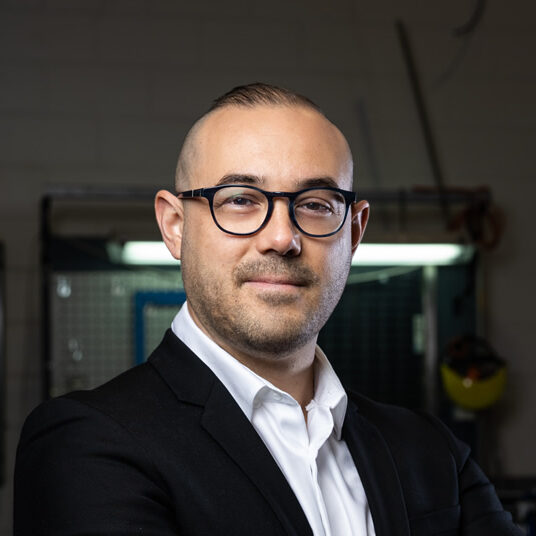 "We respond to all enquiries the same business day. Please contact us below, we're looking forward to discussing your project with you."
- Raymond Sanchez, CEO.