How Can ABB Robots help Your Business?
ABB Robotics, a world leader in machine automation, helped shape modern industrial processes. Blending innovation with expertise, the company offers a suite of advanced systems.
For many industries, automation reduces operational costs and improves competitiveness. ABB's systems lower labour costs, reduce overheads, and decrease product rejection.
Automation enhances product quality and consistency, helping businesses meet customer expectations. Robots never tire and always operate at maximum efficiency
ABB robots work around the clock with minimal supervision, increasing output while reducing costs and helping your business meet tight deadlines.
ABB's automation solutions give businesses the flexibility to manufacture new products, reducing the need for expensive retooling and supporting one-off production runs.
ABB automation improves safety by ensuring that employees don't need to work in hazardous areas. Robots reduce occupational accidents and repetitive strain injuries.
Upgrade Your Business with Our ABB Robotic Services
ABB Robotics offers a complete range of automated solutions. Robycs Technology helps you make the right choice to suit your production processes.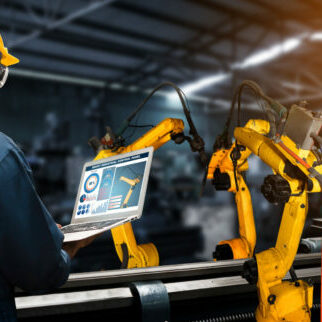 For repeated tasks completed at high speed with unmatched precision, we support fully integrated ABB solutions that improve production efficiency.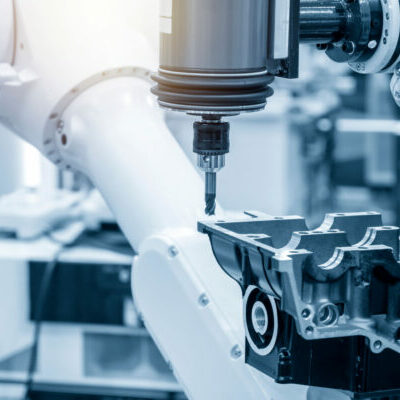 ABB Robotics' ultra-reliable automation assembles even complex components with extreme accuracy, speeding up production while delivering consistent results.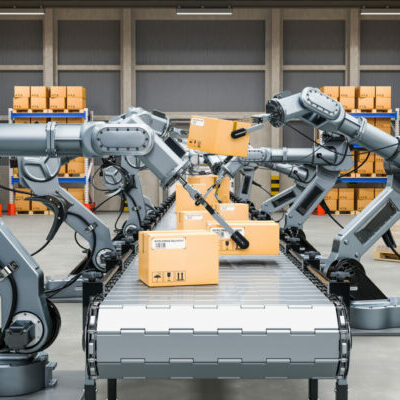 ABB Robotics' picking and packing systems are extremely accurate, even at high speed, and can carefully handle delicate products without causing damage.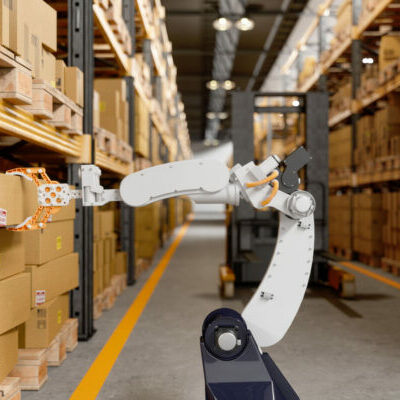 ABB's manual handling systems transfer products with metronomic precision. They are perfect for heavy work, reducing safety risks for employees.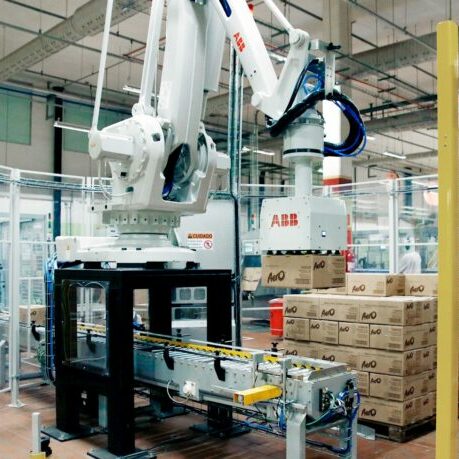 ABB palletizing systems are easy to program for different product sizes and shapes, and excel at stacking heavy products individually or in layers.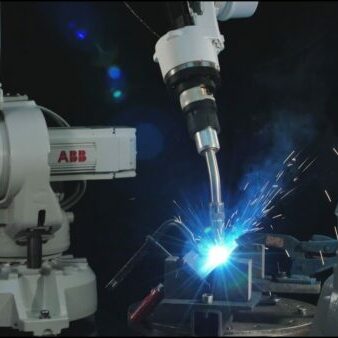 ABB Robotics' systems create welds quickly and consistency. For complex welds, Robycs Technology can install robots with machine vision.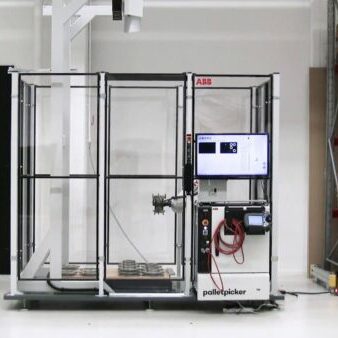 Machine tending robots load other machines with raw materials and unload the finished product. Robycs Technology can install single and multistep systems.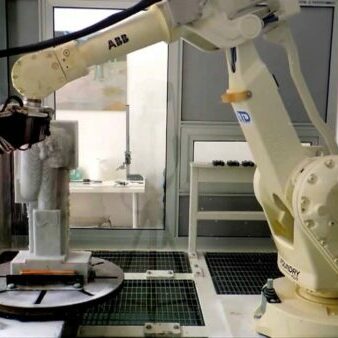 Robotic Cutting & Milling
ABB Robotics' cutting and milling robots can follow the most complex CNC designs and are relatively easy to program.
Why work with Robycs Technology
ABB Robotics' systems support many industries and, as an experienced integrator, we help you match your processes to the right automated solutions.
Robotic Automation Experts since 1991
With almost three decades of experience, we have a deep understanding of ABB's systems and design automation that suits your business.
Authorised ABB Integrator
Because Robycs Technology is an authorised ABB integrator, we can access their extensive support network throughout the entire process, including aftercare
End-to-End ABB Systems Services
ABB Robotics' huge number of options can be overwhelming, so we help you pick the right modules to create a truly end-to-end system.
Complete ABB Robot Training
Although ABB systems are intuitive, your employees still need guidance. We will help you develop comprehensive and engaging training programs.
Reliable Customer Support
When you install ABB automation, we won't abandon you. Whenever you have questions, we offer ongoing support and guidance. Our Industrial electrician team also provide full service and maintenance for ABB Robots.
Industrial Robot Automation Experts
An increasing number of businesses understand the need to embrace automation. It's inevitable for companies wanting to remain competitive in the age of globalisation. However, starting the process can be daunting.
Fortunately, Robycs Technology's experienced engineers understand ABB's systems and their capabilities. We assess your business processes, pinpoint where automation will be effective, and develop the perfect automation system.
As robot automation specialists, we can help your business unlock the full potential of ABB robotics, improving efficiency and quality while lowering costs. Whether you want automation in Sydney or further afield, we will help you embrace the 4th Industrial Revolution.
Contact us to discuss ABB Robot solutions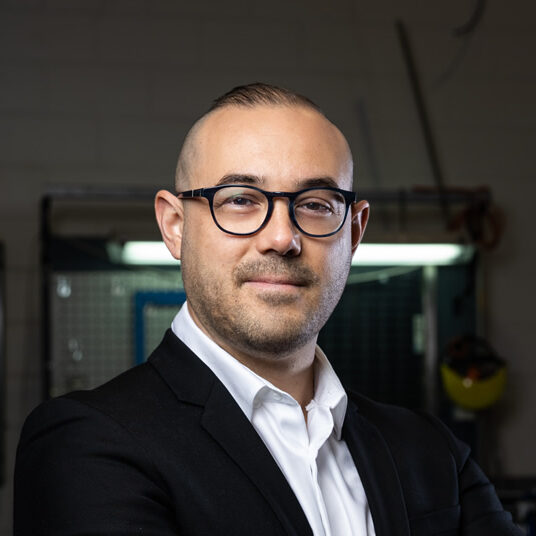 "We respond to all enquiries the same business day. Please contact us below, we're looking forward to discussing your project with you."
- Raymond Sanchez, CEO.